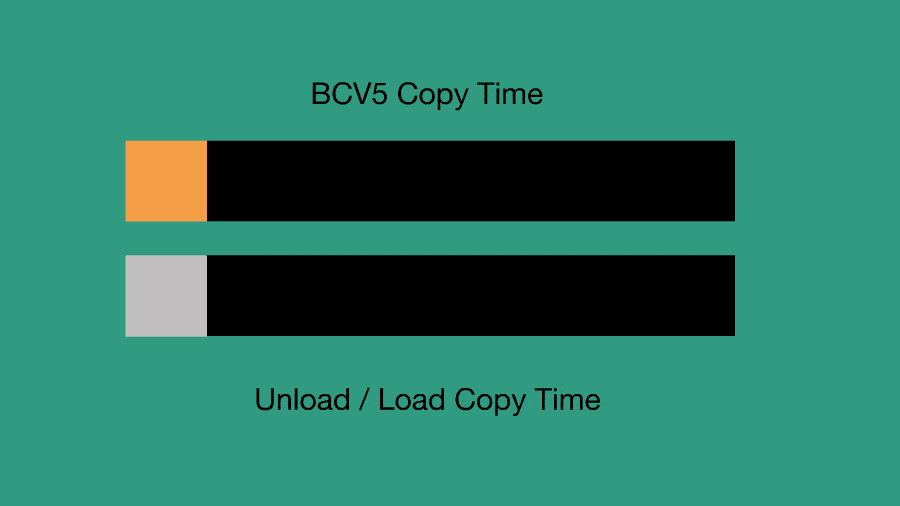 Automation Reduces Manual Effort
BCV5 is completely automated. The integrated ISPF interface allows you to define copy processes easily by specifying name patterns for the objects to be copied, and the appropriate processing options. Its powerful rule based renaming feature makes adhering to naming conventions in the target Db2 system simple and error free. A BCV5 copy process can be executed either manually, or under the control of a job scheduler. Once the copy process is started there is nothing else to do.
BCV5 automatically generates the DDL for the selected objects using the specified target names. It checks existing target objects for compatibility. If any target objects are missing, it can create them for you. For each object in the process, BCV5 determines the fastest way to make a copy – usually a direct VSAM level copy.
If existing target objects have structural differences, BCV5 can either drop and recreate them, or it can trigger UNLOAD/LOAD as a fallback copy tool, allowing it to copy the data despite the differences. One way or another, BCV5 makes it all work, and minimizes unwanted surprises.
Stay compliant and protect sensitive data. MT masks personally identifiable information (PII) during the copy process. It can also mask data that is currently in a table without making a copy.
MT comes with ready-to-use predefined functions that allow you to mask names, addresses, SSNs, and many other types of data. You can also customize or add your own functions to meet your specific data masking needs.
Automates Db2 Copying/Migrating/Refreshing
Saves 90% CPU resources and run time
Dramatically reduces labor costs freeing up staff
Integrates into IT environments seamlessly
Eliminates RUNSTATS, Rebuild Index, etc.
Copies directly, no need for temporary DASD space
The advantage of integrated parallel processing
BCV5 copies Db2 for z/OS table spaces and indexes within the same Db2 subsystem or even between different Db2 subsystems much faster than unloading and reloading the data."
- Craig Mullins / IBM Champion and Gold Consultant
Additional information
about BCV5