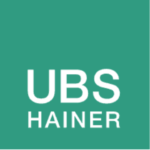 We are looking for a z/OS Systems Specialist to join our z/OS development team and follow in the footsteps of the current product owner transforming and modernizing the software code for today's requirements. Your role is comprised of product development and programming as well as technical support for clients. You are a team player and self-motivated with the following technical skill set or interest in gaining a deeper knowledge in:
Preferred Expertise
– Basic knowledge of z/Architecture Assembler
– Comprehensive knowledge of C Programming Language
– REXX Language
– Experiences with Metal C
– MVS System Control Structure and Control Blocks
– MVS Sysplex Services
– MVS Dataspace Services (extended Addressability)
– MVS Subsystem Interfaces
– especially EOT, EOM
– Basic knowledge of CICS
– MVS Authorized Assembler Services, such as
– dynamic LPA
– dynamic allocation
– dynamic exit installation
– Cross memory PC calls
Experience Level: Advanced
UBS Hainer is an internationally recognized software company headquartered in Germany with a selective range of cutting-edge software programs. Advanced software development and outstanding customer support is what we are best known for. If you want to be a part of a highly skilled environment with passionate co-workers, please contact us. We believe in the values of equality – National origin, sexual orientation, gender identity or disability statues play no role in finding our talents.