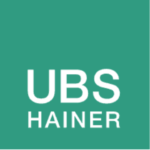 We are looking for a seasoned C / C++ Programmer to design, develop and document complex applications. You are self-motivated and enjoy working in small teams of highly qualified IT professionals.
Required Technical Expertise:
C / C++ Programmer with a proven track record
Experience with Db2
Knowledge of REXX Language
Knowledge of IBM System z

Experience Level: Advanced
UBS Hainer is an internationally recognized software company headquartered in Germany with a selective range of cutting-edge software programs. Advanced software development and outstanding customer support is what we are best known for. If you want to be a part of a highly skilled environment with passionate co-workers, please contact us. We believe in the values of equality – National origin, sexual orientation, gender identity or disability statues play no role in finding our talents.